If you're looking to reduce your data use, I highly recommend using what I call sliding data limits. Start each month by setting a data limit that's well below the amount of data you're allotted. Each time you hit your limit, reset it to something higher. Each time you change your limit, increase it by a smaller amount.
For example, let's say you have 7GB of data allotted each month:
Start the month with a limit of 3GB
If you hit the 3GB limit, increase the limit to 5GB
If you hit the 5GB limit, increase the limit to 6GB
If you hit the 6GB limit, increase the limit to 6.5GB
Etc…
With this approach, you'll be able to keep tabs on your data use and prevent overages with minimal effort.
Setting data limits
Most phones have built-in features for setting data limits. Many wireless carriers also allow subscribers to set up data limits or usage alerts from their online accounts.
In Android 10, you can set limits by going to:
Settings > Network & internet > Mobile network > Data warning and limit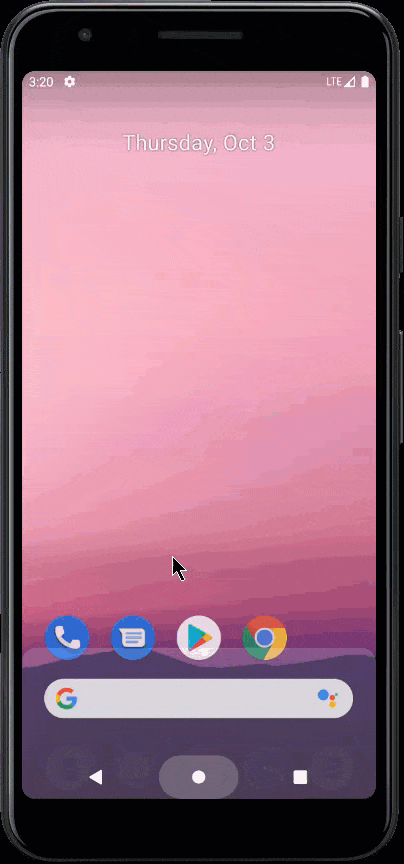 Note that your phone may account for data use a bit differently than your carrier. If you're allocated 7GB of data each month, you may want to conservatively set limits as if you're allotted 6.9GB of data each month.
Hitting data limits
If you hit a limit you've set, data access will be cut off, and you'll probably be prompted with an alert like this one:
---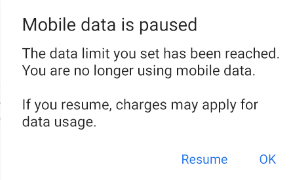 ---
Data warnings
If instead of setting a data limit, you set a warning or alert, you'll still receive a notification. However, data access will continue. You might want to use both limits and warnings at the same time. For example, if you start a month with a 3GB limit, you might also want to set a 1.5GB warning to give you a better sense of the rate at which you're using data.