Recently, I've been hearing a radio ad for Xfinity that attacks T-Mobile Home Internet. The ad's message is roughly: "T-Mobile Home Internet is lousy. Pick Xfinity instead!"
The ad encourages listeners to visit xfinity.com/tmofacts. On that page, Xfinity's supposed advantages are split into three categories: speed, reliability, and entertainment. Let's go through them one by one.
Speed
Xfinity claims, "T-Mobile is 10-36x slower than Xfinity."
I have no idea where those numbers come from. Ookla's last report put Xfinity's median download speed at 226Mbps. Speeds 10x to 36x slower would be 6 to 26Mbps.
I couldn't find Ookla speeds specifically capturing T-Mobile's home internet products, but Ookla's last report gives numbers for mobile networks more broadly. On modern chipsets, T-Mobile had a median download speed of 151Mbps. Looking only at 5G connections, T-Mobile had a median download speed of 217Mbps.
Next in the speed section, we get this bit:


I'm not sure what Xfinity is getting at with the point about cars. I tend to use my home internet at home.
Reliability
Xfinity draws attention to how T-Mobile prioritizes subscribers on mobile phones over home internet subscribers.

Customers may notice reduced speeds in comparison to customers with a higher priority during network congestion.
It's a fair point.
Entertainment
On the anti-T-Mobile side, we find this: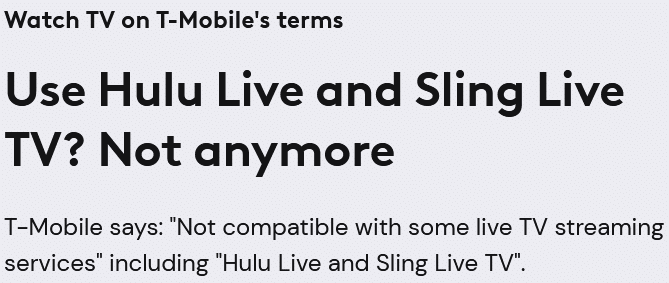 Do you use Hulu Live or Sling Live? Me neither.
---
On the pro-Xfinity side, there's a pitch for Xfinity's Flex TV box: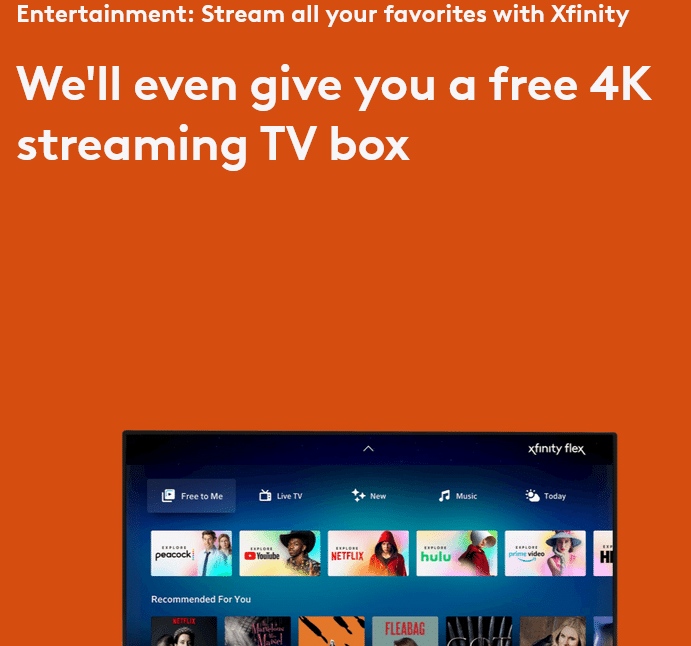 Xfinity used to offer subscribers a free Flex TV box. It's $5 per month now. The page needs an update.
Takeaway
Props to T-Mobile. Xfinity feels threatened.