Earlier this year, Motorola released its G7 Play. Despite a full price of only $199.99, it's an amazing phone.
If you're interested in diving deeply into the phone's technical specs, I recommend Digital Trends' review. The phone's hardware isn't as impressive as what's in today's $1,000 flagship devices, but the phone still packs plenty of power. I haven't had any trouble with the G7 Play's performance in a month or two of use. Even the battery life is good. I expect the majority of smartphone users would be highly satisfied with the phone's performance. That said, those looking for optimal performance on high-end mobile games or the best camera possible should consider other devices.
The G7 Play is one of a limited number of phones that qualifies to be on my list of universal unlocked phones. When the phone is purchased directly from Motorola, it should have the radio hardware and whitelisting necessary for compatibility and solid performance on all four major networks in the U.S. Versions of the G7 Play purchased from carriers and third-party retailers may have less extensive compatibility than devices purchased directly from Motorola.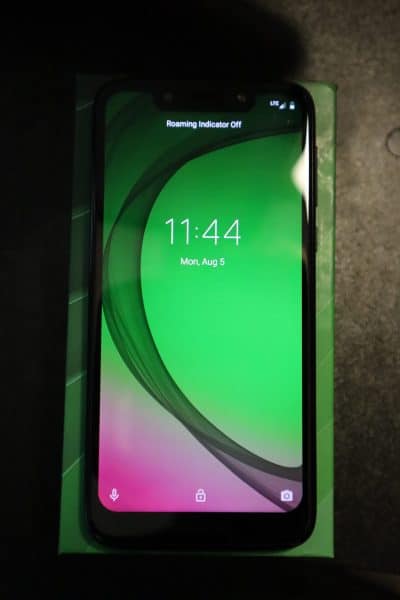 The phone runs Android 9 and can do nearly everything I expect higher-end Android phones to be capable of. It even has a handful of clever features Motorola added—e.g., I've enjoyed the convenience of being able to toggle the flashlight on and off by shaking the phone side to side.
Here are the most meaningful negative aspects of the phone I can come up with:
There's a notch on the front of the phone that houses a camera and a microphone. The phone would be more aesthetically appealing without the notch.
The camera isn't as good as many of the cameras found on high-end devices.
NFC is not supported.
The phone only has 2GB of RAM. This may limit the phone's performance when multitasking, but I haven't had any problems yet.
These limitations don't really bother me. I don't think they'll bother most other people either.
Motorola offers two other models in the same series of phones that cost slightly more but come with more powerful hardware: the G7 Power and G7.