To no one's surprise, the merger between T-Mobile and Sprint finally closed this morning.1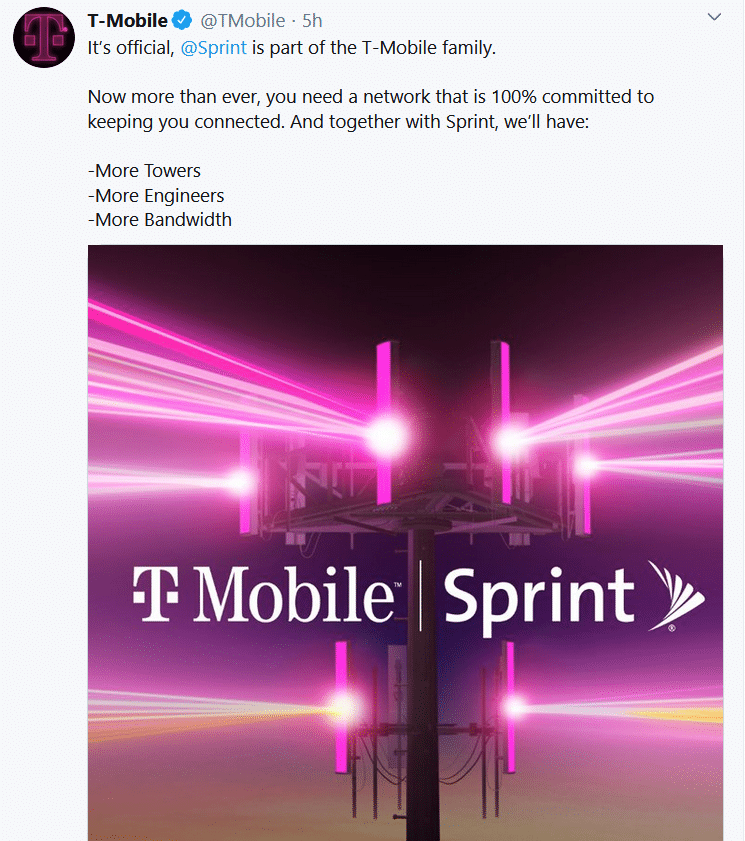 With the closure of the merger, John Legere is stepping down from his position as T-Mobile's CEO. Legere will be replaced by Michael Sievert, who was until now the COO of T-Mobile.
I continue to think the merger is going to be bad for consumers over the long term. However, we should see some things that are good for consumers in the short term, like the recently released T-Mobile Connect plans.
Footnotes
The screenshot comes from this T-Mobile tweet.