Reddit user u/tronic862016 recently reported Tracfone's brand Straight Talk is offering eSIMs for some customers using phones in the iPhone 12 and 13 series. The Reddit user shared this screenshot to a post on Reddit's NoContract community: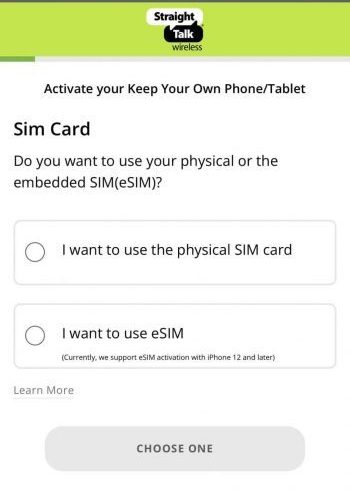 Straight Talk may merely be testing out eSIM rather than going for a full-blown product launch. As far as I can tell, Straight Talk hasn't made a big fuss about launching eSIM services. Beyond restricting eSIM offerings to recent iPhones, Straight Talk may be further limiting eSIM to certain geographies, plans, or checkout methods. When I briefly ran through Straight Talk's checkout process this morning, I wasn't given an eSIM option.
---
Update: Joe Paonessa let me know that the eSIM option appears on Straight Talk's activation page (i.e., not during checkout) and doesn't appear to be restricted to particular geographies or plans.