LG recently launched a budget-friendly phone that several carriers are offering.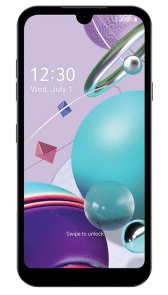 The picture above comes from LG's web page for the Aristo 5. However, LG is offering phones with nearly identical aesthetics and specs under at least six different names. The name varies depending on the carrier offering the phone.
I've seen similar phones launched under multiple brand names before, but I think LG's new device sets a record for the number of names.