During the Super Bowl, Mint Mobile was offering new customers three months of free service. In my earlier post about the promotion, I said that I thought the deal wouldn't have any serious catches or gotchas that made it less appealing. Sure enough, that's how things panned out. I really appreciate that Mint Mobile doesn't engage in gimmicks to nickel-and-dime its customers.
As expected, new customers were able to get free service, a free SIM card, and free shipping:
Before the promotion launched, I wondered whether Mint Mobile would try to push people into plans that renewed automatically. I'm happy with the approach Mint took. On the checkout page for the promotion, Mint conspicuously featured details about its auto recharge program. While the auto recharge box was checked by default, the program was clearly explained, and the box was easy to uncheck: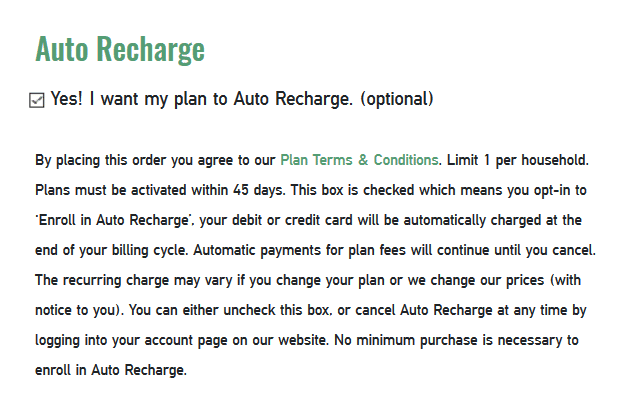 Promotion duration
In my last post, I wrote:
It sounds like the promotion will last for something like 3-5 hours. Mint is suggesting that the promotion will end when the final whistle blows at the end of the Superbowl (though I won't be shocked if the promotion stays available for a bit longer).
Sure enough, Mint extended the promotion. Here's a screenshot from Mint's website last night:
When I checked Mint's website shortly after midnight on the West Coast, the promotion looked like it was still running. When I checked Mint's website this morning, the promotion was over.