When the wireless carrier Visible first launched, Visible throttled data speeds to a maximum of 5Mbps. In June, Visible announced a removal of the cap for new and existing customers:
Starting today, and for a limited time, we're removing the 5 Mbps data speed cap for our current and new members at no added cost…everyone who gets to experience uncapped speeds will get to keep them — again, at no additional cost — as long as they are a member.
Last week, I started trialing Visible's service. Speed tests I ran all found download speeds of about 5 or 6 Mbps. Whether I had a strong LTE connection or a weak one, I experienced about the same download speed.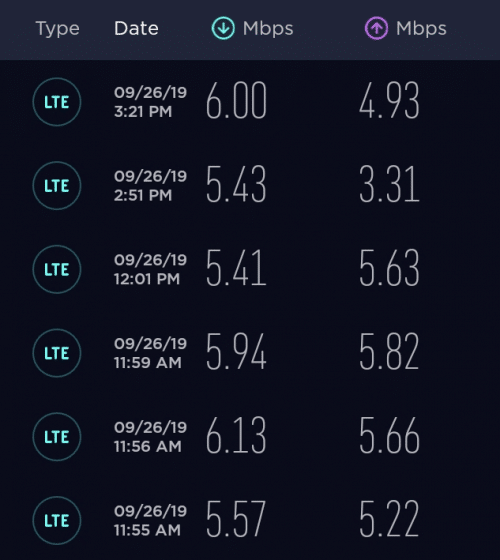 Each of the tests showed a weird pattern. After initiating a test, speeds would briefly shoot up well beyond 5Mbps (red arrow) before stabilizing around 5Mbps (green arrows).

Shortly after experiencing these weird test results, I found a Reddit thread where other Visible subscribers mentioned similar problems. Here's the original post by Reddit user n0ki:
I now have 2 phones moved over to Visible. Both phones max out at 5mbps. After spending an hour or so with chat support and going through all their troubleshooting, I finally convince her that even though my account shows its not capped, that is is acting like it is. She finally decides to "reset" the cap and that resolves the issue.
I reach out to support on my 2nd phone and explain I'm having the same problem and what the solution is. They want me to spend another hour going through all the same troubleshooting steps.
Frustrating that it's currently advertised as unlimited but all these new accounts still seem to be capped at 5!
Most of the people experiencing the issue were using the Visible R2, the same phone I experienced an issue with.
I went ahead and reached out to Visible's support. After a live chat conversation that took about 20 minutes, I was experiencing much faster download speeds: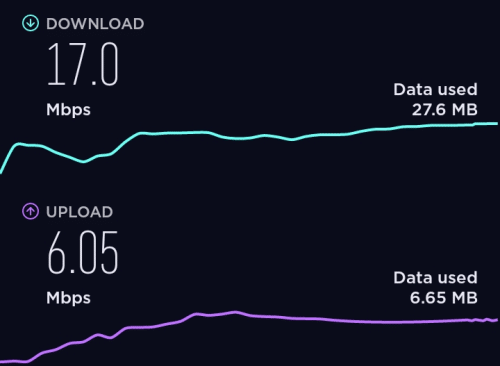 While it's unimpressive that Visible seems to still be throttling some subscribers, I'm inclined to believe the issue is due to an honest mistake on Visible's end.