Some of T-Mobile's plans come with a setting called "Data Maximizer." While Data Maximizer is turned on, most video traffic will be throttled to about 480p quality. Data Maximizer reduces the load on T-Mobile's network and can help subscribers with limited data allowances to conserve their data.
T-Mobile's Connect plans supposedly have Data Maximizer turned on by default. Subscribers can also supposedly turn off the feature. On portions of T-Mobile's website related to the Connect plans, there are disclosures like this one:1
Video typically streams on your T-Mobile device at DVD quality (480p) with Data Maximizer. You may disable Data Maximizer at any time.
I've recently been testing a Connect plan. Sure enough, a test I ran with the app Wehe confirmed that some video traffic was being throttled: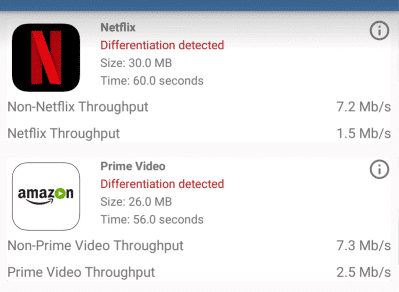 When I tried to turn off Data Maximizer, I ran into trouble. I first tried to disable the setting from within my T-Mobile online account. While subscribers on some of T-Mobile's other plans can turn off Data Maximizer through an online process, that didn't seem possible with the Connect plan.
I went ahead and called T-Mobile to see if a support agent could turn off the setting. At first, the support agent looked into it and told me Data Maximizer didn't seem to affect Connect plans. I explained that T-Mobile's website suggested otherwise and that my video traffic appeared to be throttled. The agent seemed to agree something strange was going on. She said she'd put in a ticket to have someone at T-Mobile look into the issue.
I don't think it would be a big deal if Connect subscribers couldn't turn off Data Maximizer. 480p video is, in my opinion, very watchable. Conserving data while streaming can be really beneficial on plans that don't have large data allotments. Still, the fact that I ran into this issue surprised me. The Connect plans will probably be popular. I'm surprised some sort of quality review didn't catch this issue before the plans were released.