Last updated: July 2020
Verizon's Approach To 5G
5G service can be neatly split between two buckets:
Sub-6 5G: This 5G service uses the same frequencies used for 4G. Sub-6 5G is great for covering large areas and provides decent speeds.
Millimeter wave 5G: This service uses extremely high-frequency waves. Millimeter wave 5G provides blazing-fast speeds, but it's terrible for covering large areas.
So far, Verizon has centered its 5G rollout around millimeter wave (mmWave) technology. As a result, Verizon offers extremely fast 5G service where 5G is available, but Verizon's 5G coverage profile is tiny.
At the moment, Verizon offers mmWave 5G in at least 35 cities. Over time, Verizon will roll out mmWave in additional cities and eventually begin deploying sub-6 5G to cover large swaths of the country.
Coverage maps by city
Verizon has begun deploying a 5G network in at least 35 cities. The links below lead to each city's coverage map.
Understanding the maps
Millimeter wave 5G is not good for covering large areas. The signals don't travel far and can't penetrate building walls well. As a result, Verizon's 5G service will only be available in small portions of the cities where it's offered. For the most part, Verizon has focused on providing outdoor coverage in densely populated areas.
Verizon's maps initially display a zoomed-out view of a city's neighborhoods. Here's Denver:1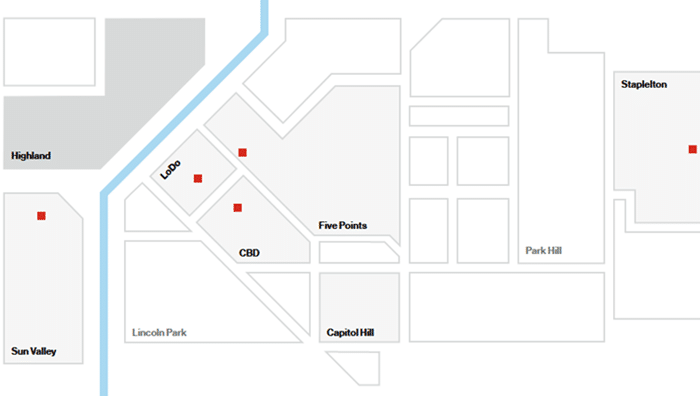 Selecting a specific neighborhood will lead to a more detailed map. Here's downtown Denver:2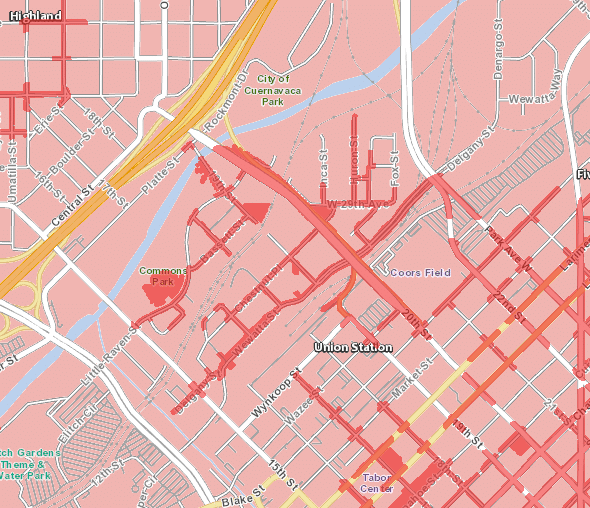 The light red indicates areas with 4G coverage. Only areas with dark red coloring are expected to have 5G coverage. As you can see, the map is dominated by light red. 5G mmWave works alright for covering streets and small outdoor areas, but the signals don't penetrate buildings well.
Stadium & indoor coverage
According to Verizon, 5G is available in parts of the following stadiums.
Arrowhead Stadium
CenturyLink Field
Chase Center
Empower Field at Mile High
Ford Field
Gillette Stadium
Hard Rock Stadium
Lucas Oil Stadium
MetLife Stadium
Moda Center
M&T Bank Stadium
NRG Stadium
Soldier Field
Talking Stick Resort Arena
U.S Bank Stadium
Verizon's 5G-compatible phones
Verizon offers at least 7 phones compatible with Verizon's 5G service.
Footnotes