Tello is migrating from Sprint's network to T-Mobile's network. Tello's coverage for newer customers comes from T-Mobile's network. Long-standing subscribers likely receive service from Sprint's network. However, some long-standing subscribers have opted in to migrate to T-Mobile's network early.
Subscribers on Tello's Sprint-based service do not have 5G access. Subscribers with service from T-Mobile's network might have 5G coverage. At the moment, the 5G service is only available for customers with 5G-capable, Android devices.
Here's an excerpt from Tello's FAQ:1
5G is currently only available on Android devices on our GSM network [T-Mobile]. Its availability will depend on your current 4G LTE coverage.
We are currently working on making it available for iOS devices as well.
Please note, the 5G that we currently deploy is NSA (Non-standalone). This means that even when using 5G, your device will still only show a 4G LTE signal.
I expect Tello's 5G coverage is roughly the same as the 5G coverage T-Mobile offers its own customers. Here's a map from T-Mobile: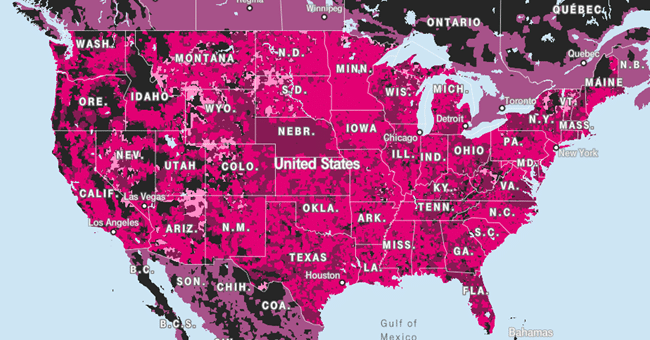 ---
Last updated: June 2021
Footnotes