Xfinity Mobile offers coverage over Verizon's 4G LTE network. Verizon has the most extensive wireless network in the United States so Xfinity Mobile subscribers will receive solid coverage in most areas.[1] The following coverage map can be found on Xfinity Mobile's website:[2]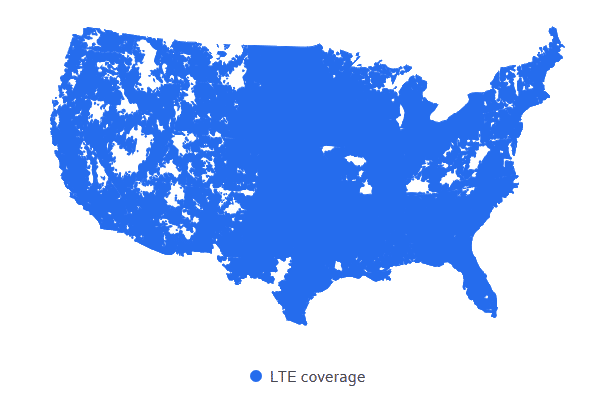 The map from Xfinity Mobile is quite similar to Verizon's own coverage map:[3]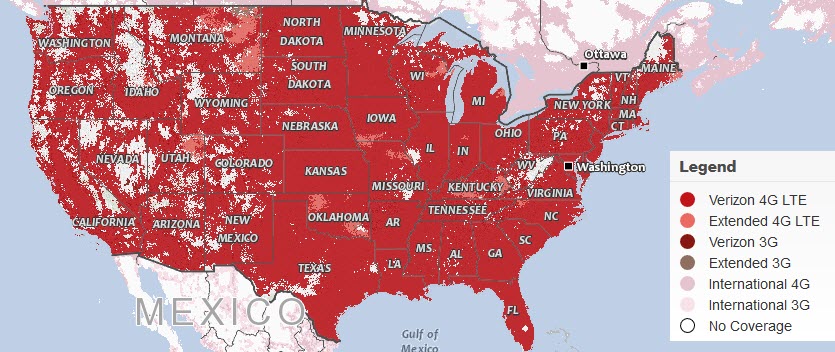 The light red color marks areas where Verizon relies on roaming agreements with operators of other 4G networks. I expect most of these networks are part of Verizon's LTEiRA program that aims to extend Verizon's coverage profile into rural America.
I compared both companies' maps and added colored circles to highlight some features on Verizon's map:
Several green circles mark 4G roaming areas that are included in Verizon's map but excluded from Xfinity Mobile's map.
A blue circle marks a 3G-only area that is included in Verizon's map but excluded from Xfinity Mobile's map.
Two yellow circles mark 4G roaming areas included in both maps.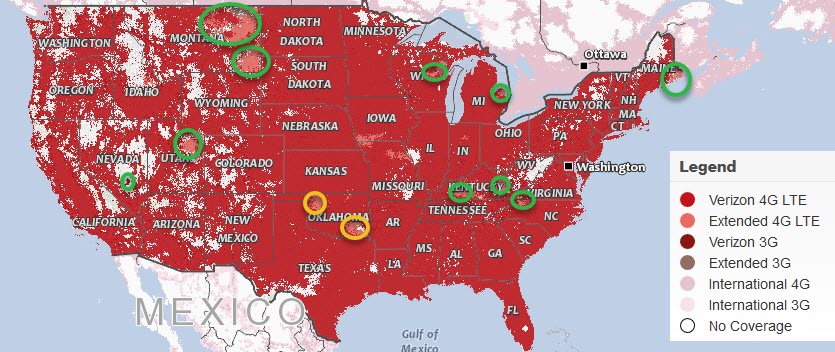 If the maps are to be trusted, they suggest Xfinity Mobile offers full service over Verizon's native 4G network and limited coverage from Verizon's roaming partners.
---
Visit Xfinity Mobile's Website
---
Wi-Fi hotspot coverage
Xfinity Mobile subscribers can automatically connect to Xfinity Wi-Fi hotspots. Access to these hotspots is a great perk:
While connected to an Xfinity hotspot, subscribers can access the internet without using their allotted cellular data.
Hotspots often provide strong connections in areas where cellular signals would be weak or non-existent (e.g., in basements).
Xfinity hotspots are extremely common.
An interactive map displaying the locations of Xfinity Wi-Fi hotspots is available on Xfinity's website. Here's a snapshot from downtown Chicago: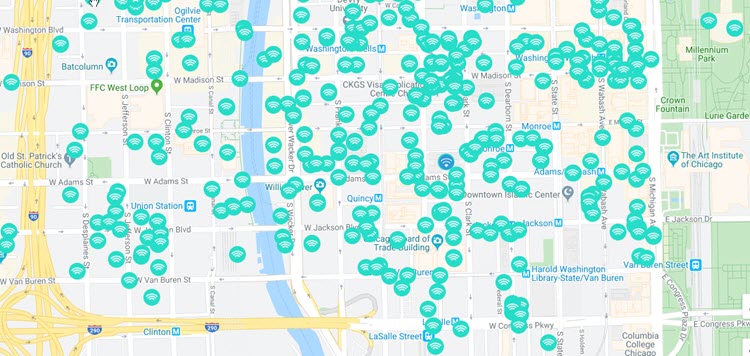 Here's a snapshot from where I live: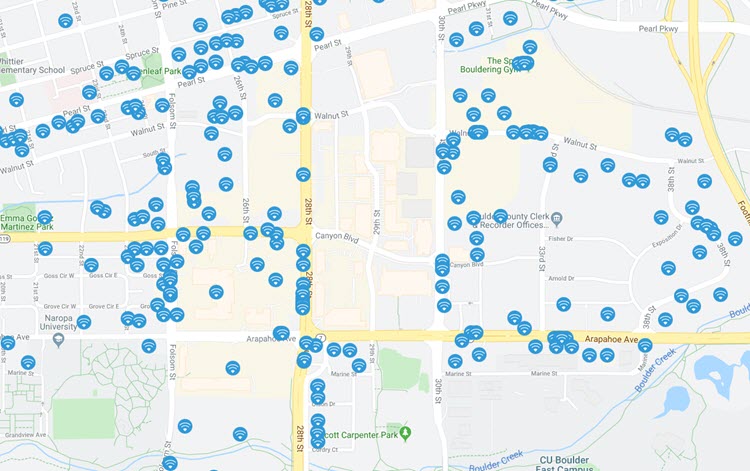 The maps only show Xfinity hotspots associated with commercial subscribers. The true number of hotspots is actually much larger since Xfinity has a huge number of residential subscribers.
---
Visit Xfinity Mobile's Website
---
Footnotes
For more on the coverage profiles of different nationwide networks, see Reliability of Nationwide Networks.