T-Mobile's Essentials plan comes with unlimited minutes, texts, and data. While the plan comes at a lower price than T-Mobile's other postpaid unlimited plans, it also lacks some of the features available on T-Mobile's premium plans.
Key details
Unlimited minutes, texts, and data
Low-priority data (decreases speeds during congestion)
Mobile hotspot limited to 3G speeds
Taxes and fees extra
Video throttled to 480p
Speeds
When T-Mobile's network is not congested, T-Mobile Essentials subscribers should experience speeds comparable to those experienced by other T-Mobile subscribers. Speeds were generally solid during tests I conducted in and around Boulder, CO: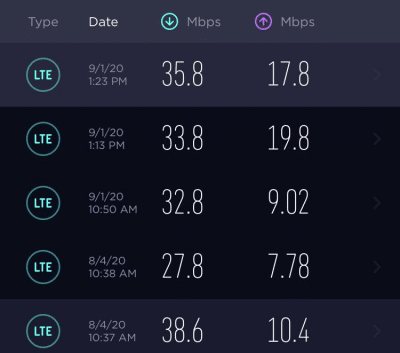 T-Mobile Essentials subscribers have low-priority data.1 As a result, Essentials subscribers may experience slower speeds than other users on the network during periods of congestion.
Video throttling
While T-Mobile does not throttle regular traffic on the Essentials plan, most video traffic is throttled to about 480p (sometimes called standard definition).
Tests I ran with the app Wehe confirmed that T-Mobile throttles video on the Essentials plan: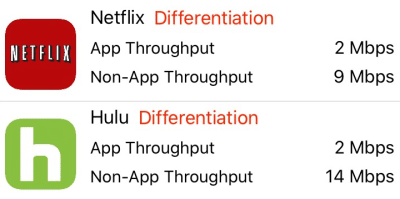 Mobile hotspot
With the Essentials plan, T-Mobile throttles mobile hotspots to what it refers to as "3G speeds." As far as I can tell, this means T-Mobile throttles hotspot speeds to a sluggish 600Kbps. While the internet may be usable at 600Kbps, browsing won't be seamless. Demanding activities like video conferencing won't be possible.
Here's a screenshot from a speed test I ran with my laptop connected to a mobile hotspot: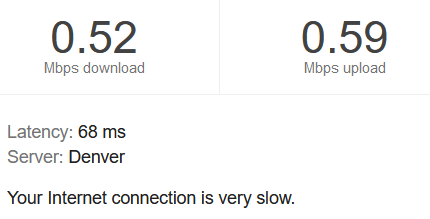 Pricing
The price per line for T-Mobile's Essentials plan drops as more lines are added to an account. The table below lists plans costs after T-Mobile's AutoPay discount. Prices for the Magenta and Magenta Plus plan are also shown.
| Lines | Essentials | Magenta | Magenta Plus |
| --- | --- | --- | --- |
| 1 | $60 | $70 | $85 |
| 2 | $45 | $60 | $70 |
| 3 | $30 | $40 | $47 |
| 4 | $26 | $35 | $43 |
| 5 | $24 | $32 | $40 |
| 6 | $23 | $30 | $38 |
| 7 | n/a | $29 | $37 |
| 8 | n/a | $28 | $36 |
Note that the Magenta and Magenta Plus plan includes taxes and fees while the Essentials plan does not. On my last bill, I paid about $5 in taxes and fees for a single line plan:
Footnotes
As of 9/3/2020, T-Mobile's website stated, "Essentials customers may notice speeds lower than other customers." I also ran a test on 9/2/2020 that found a QCI of 7 for regular data use on an Essentials plan. A QCI of 7 is consistent with low-priority data given my understanding of prioritization on T-Mobile's network.