Note: This review is insubstantial and somewhat out-of-date. The review may still have some useful information, but potential customers should refer to US Mobile's website for more up-to-date information on plan options and prices.
---
Summary
US Mobile is a mobile virtual network operator that offers service over each subscriber's choice of either Verizon or T-Mobile's network. US Mobile's prices are unusually good for limited-use plans on Verizon's network, and customers have a lot of flexibility when selecting their plans' structures. My experience trialing US Mobile's service over Verizon's network was positive.
Plans & pricing
Customers purchasing non-unlimited plans can pick and choose among many options for the quantity of data, texts, and minutes included in their plans. The screenshot below presents options that were available as of 6/21/2019:1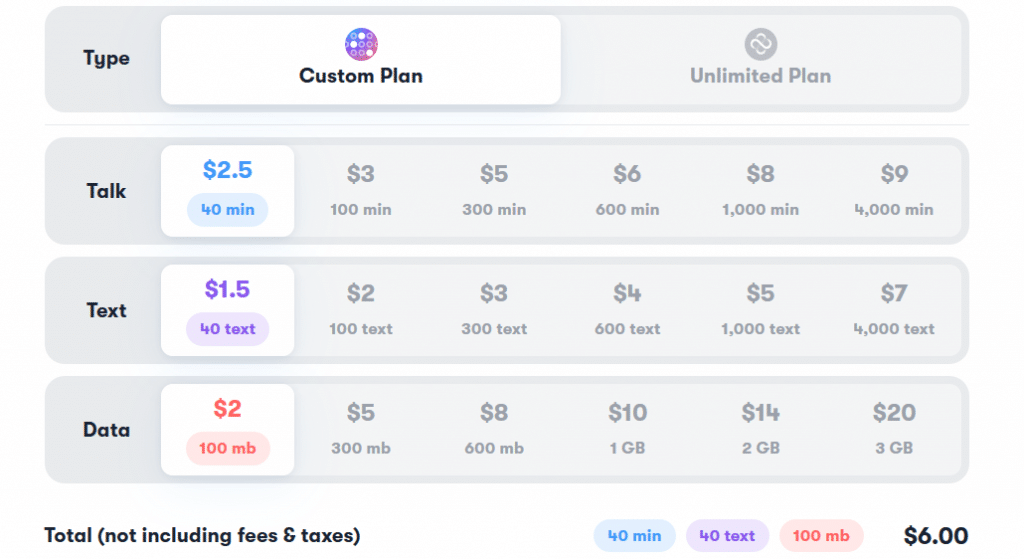 A similar selection process is used for plans with unlimited texts and minutes: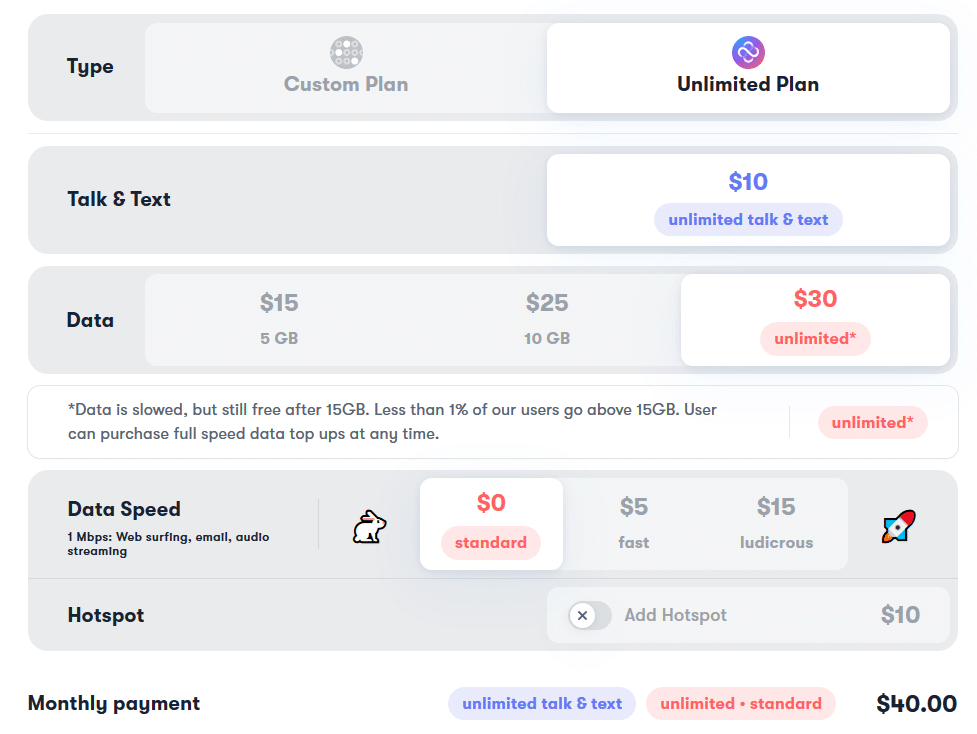 When purchasing an unlimited plan, subscribers have the option to add mobile hotspot access for $10 per month. Subscribers also have three options for their plans' data speeds:
Standard (throttled to 1 Mbps)
Fast (throttled to 5 Mbps)
Ludicrous (no throttle)
Note that the data allotment US Mobile labels as "Unlimited*" isn't really an unlimited data plan. The Unlimited* plans offers 15GB of regular data before speeds are slowed.
My experience
Purchasing a plan
The process for setting up my service seemed unnecessarily drawn out. Before purchasing a plan, I ordered a SIM card kit which took a few days to arrive. It's possible that I could have ordered the SIM kit and service at the same time, but it wasn't immediately obvious to me how I would do that.
I paid $3.99 for the SIM kit, and it came with free shipping. The kit included two SIM cards. One card could work with US Mobile's Verizon-based service and the other card could work with US Mobile's T-mobile-based service.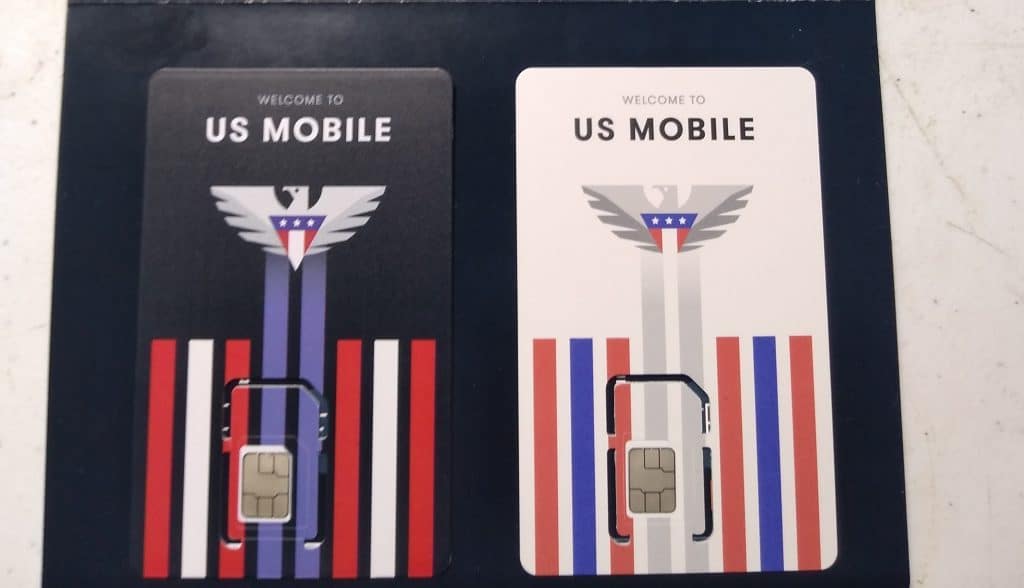 After receiving my SIM cards, I bought a low-use plan that included 40 minutes of talk, 40 texts, and 1GB of data over US Mobile's service that uses the Verizon network. The plan cost $18.91 after taxes and fees.
The $2 service fee was unexpected. I found it frustrating that it wasn't included in the price I saw previously when using the plan selection/customization tool.
Activating service
When I first tried to activate my service through US Mobile's website, the website presented me with an odd error: "E1094-Device is active on another line." I didn't understand why I got this error, so I called US Mobile's customer support. I was put on hold, but only for a moment. The support agent I connected with was able to help me quickly. To get around the error, I was instructed to enter a slightly different IMEI number on US Mobile's website. I'm confused about why this was necessary, but doing so allowed me to activate my service.
Potential conflicts of interest
As of 6/14/2019, I do not have a financial, affiliate relationship with US Mobile.
Footnotes
I've archived the page from US Mobile's website here. Most information I share about plans, pricing, and policies comes from that page.