Summary
I was happy with my trial of T-Mobile's prepaid service, but I think most people can get similar service at a lower price by purchasing service from a low-cost mobile virtual network operator that uses T-Mobile's network (e.g., Mint Mobile). That said, T-Mobile's prepaid service is not especially expensive and many of T-Mobile's prepaid plans may offer better prioritization and marginally better coverage than the typical MVNO that uses T-Mobile's network.
My experience
Purchasing a plan
In June of 2019, I went to T-Mobile's website to purchase a prepaid plan. I selected T-Mobile's bring your own device option. The website prompted me to enter my phone's IMEI number to check compatibility, but also gave me the option to opt-out of the IMEI check. Initially, I got the impression that I would be required to pay $10 for a T-Mobile SIM card, but the SIM card's cost changed to $0 as I proceeded through the checkout process. I'm not sure if this confusion was my fault or if T-Mobile's website was unnecessarily unclear.
I chose to get a new phone number rather than port in an existing one. After entering my zip code, I was given a suggested number with my local area code. I was also able to select an option to see more numbers that I could choose. Interestingly, these numbers were displayed in full (without any digits hidden). I'm not sure I've seen that before.
I purchased a $40 plan (T-Mobile's Simply Prepaid plan) that included unlimited talk, unlimited texts, 10GB of high-speed data, and mobile hotspot access. A few days after placing my order, I received a SIM card and some introductory information from T-Mobile.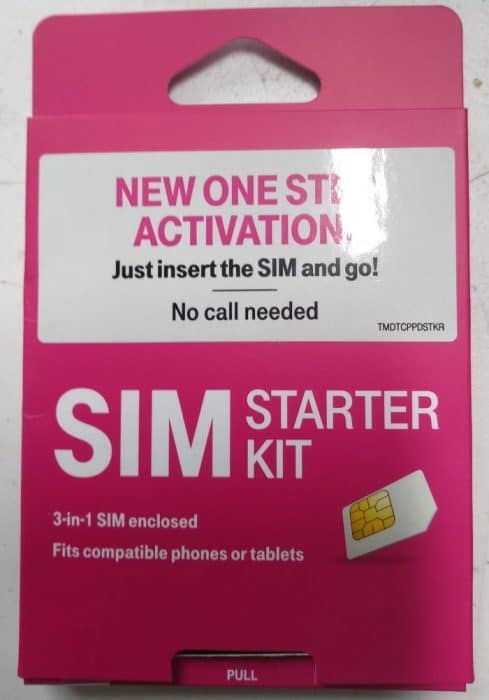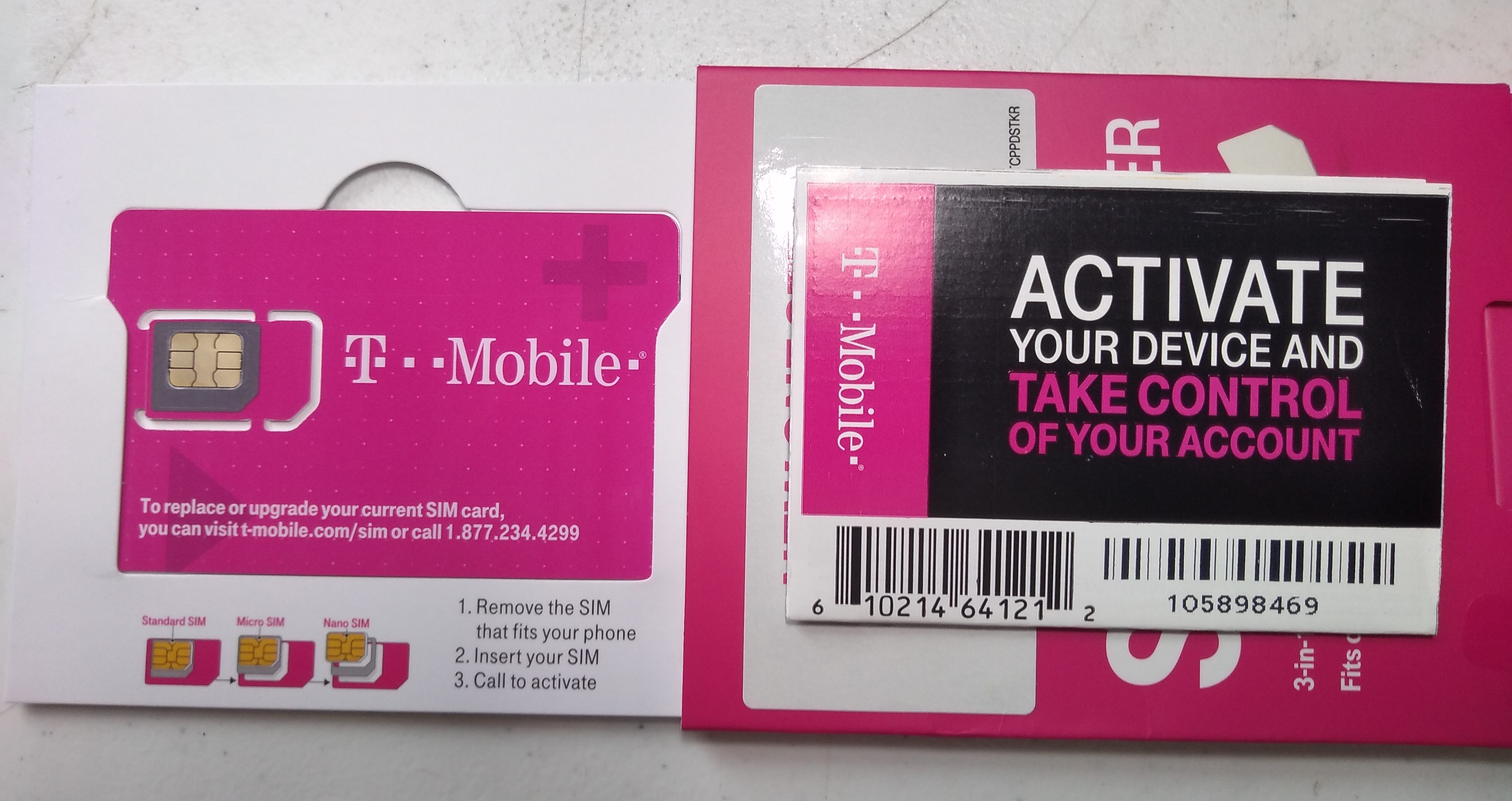 The sticker on the front of the package suggested that activation would be automatic. I found this confusing since there were activation instructions inside the package.
Activating service
Initially, I assumed the sticker about automatic activation was correct, so I put the SIM card right into my phone. Service didn't immediately work correctly. My phone's browser automatically redirected to a page with a message that was incorrect and misleading:
Since the automatic activation didn't seem to work, I followed the first activation method outlined in the paper instructions. I went to https://t-mobile.com/activation and entered my SIM card number. I was then presented with this error: "Sorry, that SIM card is Reserved. Please try that SIM again in 2 hours or contact T-Mobile or visit your local T-Mobile store for a new SIM card." I found this odd and decided I'd try to check information about my order on T-Mobile's website. Surprisingly, T-Mobile's website suggested that my order number was invalid.
At this point, I decided to try the second method outlined on T-Mobile's paper activation instructions—calling customer support. The first agent I connected with couldn't hear me and ended the call. I'm unsure why he couldn't hear me. The issue might have been on my end. I went ahead and called support again, and this time the agent could hear me. The agent was helpful and it only took a few minutes to get my service activated.
In the end, the activation process didn't actually take all that long, but I'm still baffled by how confusing it was and why the first activation procedures I tried didn't work.
Performance
T-Mobile's prepaid service performed well in Boulder, CO. As expected, I didn't experience any throttling on data speeds. A few screenshots can be found below.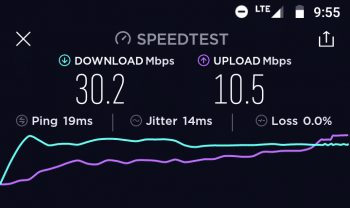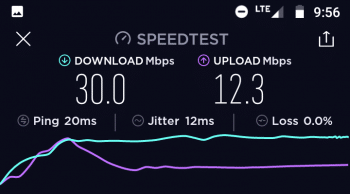 I wouldn't take my experience in Boulder too seriously unless you happen to live there as well. Instead, I suggest trying to assess the quality of T-Mobile's network in the areas where you spend time. I have a guide to that process here.
Coverage
I think most of T-Mobile's prepaid plans have essentially the same coverage and roaming ability as T-Mobile's postpaid plans. However, there are a handful of services and plans with special rates that appear not to have access to T-Mobile's roaming partners. I discuss this in more detail in T-Mobile Prepaid Vs. Postpaid Coverage.
Prioritization
It's my impression that on-device use of T-Mobile's prepaid phone plans is prioritized at the same level as most use on T-Mobile's postpaid phone plans. I discuss prioritization policies on T-Mobile's network in more detail here.