AT&T's Unlimited Starter plan is the cheapest of the AT&T's postpaid unlimited plans. While the Unlimited Starter plan doesn't include some of the premium features offered on AT&T's fancier unlimited plans, I had a positive experience while trialing the plan.
Key plan attributes
Coverage from AT&T's extensive network (see coverage map)
Low-priority data when AT&T's network is congested
No full-speed mobile hotspot access
5G access permitted on compatible devices
---
View unlimited plans on AT&T's website
---
Coverage
Unlimited Starter customers will be able to take advantage of AT&T's extensive native coverage and coverage from AT&T's roaming partners. You can find an interactive coverage map on AT&T's website.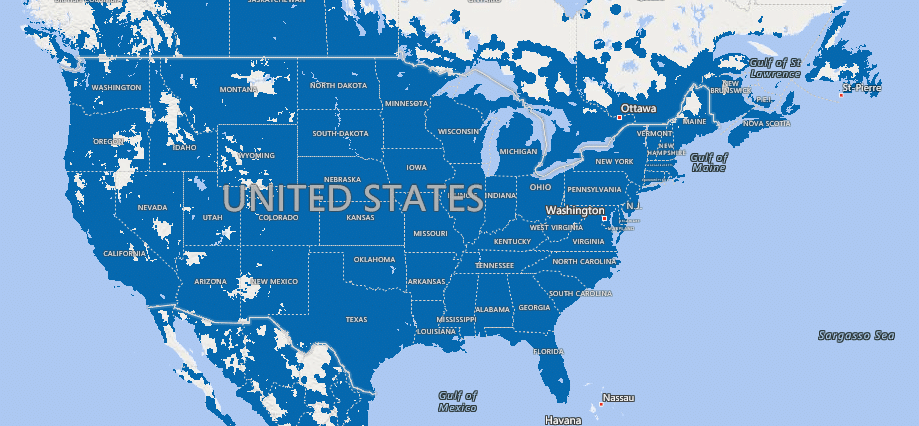 Speeds
When AT&T's network is not congested, Unlimited Starter subscribers should experience speeds comparable to those experienced by AT&T's other customers. AT&T does not throttle the Unlimited Starter plan to a maximum speed.
The screenshot below shows tests I ran while trialing the plan around Boulder, Colorado. Signal strength varied between tests. Speeds were consistently good. One test found a download speed well over 100Mbps.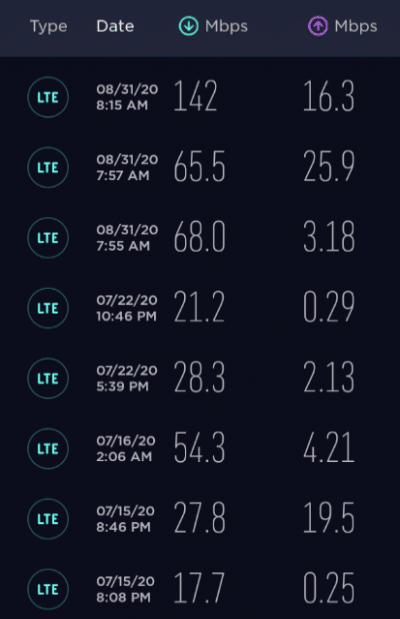 Priority
Subscribers on AT&T's Unlimited Starter plan have low-priority data. As a result, subscribers may experience slower speeds than other users during periods when AT&T's network is congested. In my trial, I didn't run into much trouble due to the low prioritization. All of my download speeds tests showed solid speeds. However, people living in areas where AT&T's network is regularly congested may run into more trouble.
AT&T mentions this limitation on the main webpage about the carrier's unlimited plans:1
AT&T may temporarily slow data speeds if the network is busy.
I further confirmed the Start Unlimited plan's low priority when running a test that found a QCI of 9 for regular data use.

Video throttling
While regular data is not throttled for Unlimited Starter subscribers, video traffic will usually be throttled to about 480p (often called "standard definition").
Mobile hotspot
The Unlimited Starter plan does not come with an allotment of mobile hotspot data.
Other perks
Unlimited Starter subscribers can text for free from the U.S. to most of the rest of the world. Minutes, texts, and data are also included for subscribers traveling in Mexico and Canada.
Pricing
AT&T's unlimited plans have prices that vary with the number of plans on an account. As more lines are added to an account, the cost per line falls.
The table below shows prices with discounts for automatic payments and paperless billing. Taxes and fees are not included.
| Lines | Unlimited Elite | Unlimited Extra | Unlimited Starter |
| --- | --- | --- | --- |
| 1 | $85 | $75 | $65 |
| 2 | $75 | $65 | $60 |
| 3 | $60 | $50 | $45 |
| 4 | $50 | $40 | $35 |
| 5 | $45 | $35 | $30 |
Bill example
My Unlimited Starter plan had a $65 price after discounts. Taxes, surcharges, and other fees brought the final bill up about $5 to a total of $70.58.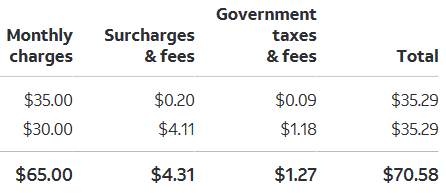 Conclusion
AT&T's Unlimited Starter plan is a decent option for people who want an AT&T Unlimited plan without breaking the bank. Potential subscribers who want high priority during congestion or an allotment of hotspot data should consider AT&T's fancier Unlimited Extra plan.
---
View Unlimited Plans on AT&T's Website
---
Last updated: 11/11/2020
Footnotes
Taken from AT&T's plans page on 8/31/2020.