AT&T's Unlimited Extra plan offers a solid set of features at a lower price than AT&T's Unlimited Elite plan. I tried the Unlimited Extra plan from August through November of 2020, and I had a great experience.
Key attributes of the Unlimited Extra plan
Unlimited minutes, texts, and data
Good coverage from AT&T's network (see coverage map)
50GB of high-priority data for better speeds when AT&T's network is congested
15GB of mobile hotspot data
Video throttled to standard definition
5G access with compatible devices
---
View unlimited plans on AT&T's website
---
Coverage
Subscribers on AT&T's Unlimited Extra plan will receive generally solid coverage. Subscribers should have access to coverage from both AT&T's native network and AT&T's roaming partners. You can check coverage at specific locations with AT&T's interactive coverage map.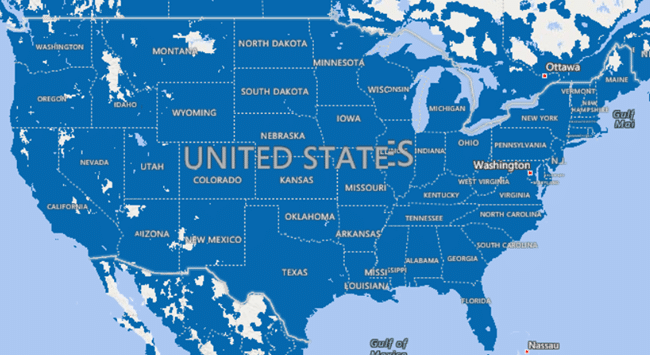 Speeds
Speeds on the Unlimited Extra plan are generally excellent. That said, speeds will vary based on a number of factors, especially subscribers' locations. Speed tests I ran while testing the plan consistently showed good results.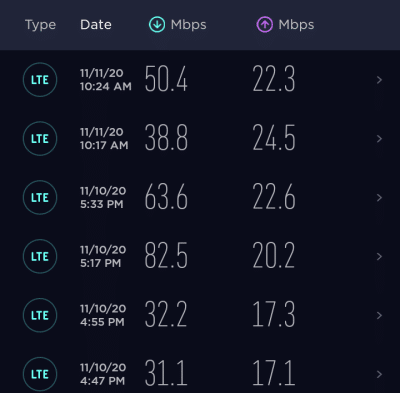 Data priority
The Unlimited Extra plan comes with 50GB of high-priority data each month (AT&T calls high-priority data "Premium Data"). Subscribers with high-priority data will experience better speeds than other users during moments of network congestion.
I ran a test and confirmed that regular data use on the Unlimited Extra plan was associated with a QCI of 8 when I had Premium Data available:

After burning through the 50GB allotment of Premium Data, the QCI switched to 9:

On another page, I shared more information about AT&T's prioritization policies.
Video streaming
While AT&T does not throttle regular data traffic on the Unlimited Extra plan, AT&T throttles most video traffic to standard definition (sometimes called 480p or DVD quality). I confirmed AT&T's data throttling with tests I ran using the app Wehe: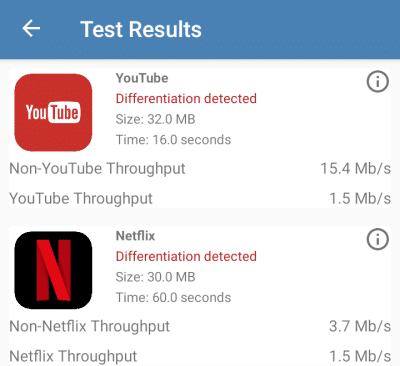 Mobile hotspot
The Unlimited Extra plan comes with 15GB per month of full-speed mobile hotspot data. During my testing, hotspot access worked well. The screenshot below comes from a speed test I ran from my PC while I had it connected to my phone's hotspot.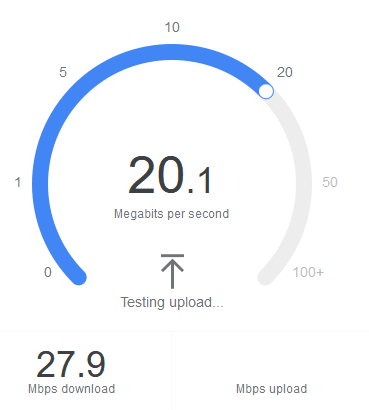 5G access
Subscribers with compatible devices on AT&T's Unlimited Extra plan will have access to AT&T's 5G network. I was not using a 5G-compatible phone while trying the plan.
Other perks
Unlimited Extra subscribers can text to most other countries at no charge. Subscribers can also text, call, and use data at reduced speeds for no charge while roaming in Canada and Mexico.
Pricing
The Unlimited Extra plan is priced based on the number of lines on an account. As a subscriber adds more lines, the cost per line falls. The table below shows the prices for AT&T's postpaid unlimited plans after a discount for automatic payments and paperless billing. Taxes and fees are not included.
| Lines | Unlimited Elite | Unlimited Extra | Unlimited Starter |
| --- | --- | --- | --- |
| 1 | $85 | $75 | $65 |
| 2 | $75 | $65 | $60 |
| 3 | $60 | $50 | $45 |
| 4 | $50 | $40 | $35 |
| 5 | $45 | $35 | $30 |
AT&T allows subscribers on family plans to mix and match lines on an account between the Unlimited Starter, Unlimited Extra, and Unlimited Elite plan.
Bill example
I subscribed to the Unlimited Extra plan with a base price of $75 for one line. On my final bill, I paid an additional $5.67 in taxes and fees.

Note that taxes and fees vary by region. Other Unlimited Extra subscribers may pay different amounts.
Review background
I used the Unlimited Extra plan from August to November of 2020. During most of the trial, I was in Boulder, CO and Chicago, IL. I primarily used a Motorola G7 Play.